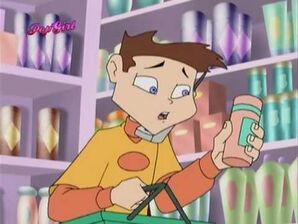 Alden Jones is the love interest of Sharon Spitz from the cartoon called Braceface.  He is also one of the cool guys and is Sharon's first crush and first boyfriend.  He was aware that Sharon got braces, but he still likes her.  However, Nina Harper, her rival also likes him.  He is into video games and sports.  He is a hockey player and is good at playing the guitar in a band caled "Mangled Metal".  He serves as the primary love interest for Sharon.
Ad blocker interference detected!
Wikia is a free-to-use site that makes money from advertising. We have a modified experience for viewers using ad blockers

Wikia is not accessible if you've made further modifications. Remove the custom ad blocker rule(s) and the page will load as expected.