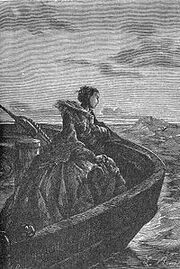 Aouda
is the love interest of Phileas Fogg (whom she also has feelings for) in Jules Verne's book
Around the World in 80 Days
. She is an Indian princess (yes, from India, of course) whom Fogg rescues from being forced into a ceremonial self-immolation in India.
Princess Romy- a purple panther version of Aouda in the Spanish animated series Around the World with Willy Fog.
Ad blocker interference detected!
Wikia is a free-to-use site that makes money from advertising. We have a modified experience for viewers using ad blockers

Wikia is not accessible if you've made further modifications. Remove the custom ad blocker rule(s) and the page will load as expected.