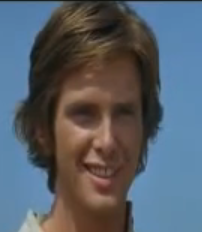 Fyedka is the love interest of Tevye's third daughter Chava (though it's likely that she should have an article of her own) in the stage musical Fiddler on the Roof and its film adaption, much to Tevye's dismay. The reason Tevye really doesn't approve of Chava falling in love with Fyedka is that the latter is not Jewish. Later, Chava asks her father to let her marry Fyedka, but he denies permission because he doesn't allow marriage outside the Jewish religion among his daughters, and therefore forbids her to see or even speak to him again. However, they secretly eloupe after going to a priest, and Tevye disowns Chava for "marrying outside the Jewish tradition." Fyedka is played by Ray Lovelock in the film, and he does not sing.
Ad blocker interference detected!
Wikia is a free-to-use site that makes money from advertising. We have a modified experience for viewers using ad blockers

Wikia is not accessible if you've made further modifications. Remove the custom ad blocker rule(s) and the page will load as expected.