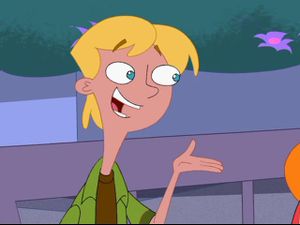 Jeremy Johnson is the love interest of Candace Flynn from the TV show, Phineas and Ferb. Candace has a huge crush on Jeremy. In the Phineas and Ferb special, Summer Belongs to You!, he tells Candace that he and Candace are boyfriend and girlfriend together as he kisses her.
Ad blocker interference detected!
Wikia is a free-to-use site that makes money from advertising. We have a modified experience for viewers using ad blockers

Wikia is not accessible if you've made further modifications. Remove the custom ad blocker rule(s) and the page will load as expected.