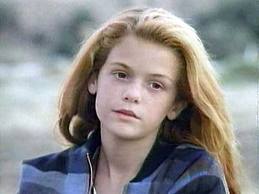 Judy Riley is the deuteragonist of the 1993 movie, Remote. She is the love interest of Randy Mason. She is an impressive Baseball player who has been voted both the number one hitter and pitcher by her team three years running. She and Randy are close friends and she later becomes his girlfriend. While he shows an interest in her playing, she shows more of an interest in the remote-controlled models he designs. While her feelings towards Randy are not necessarily as obvious as his for her, Judy does seem to reciprocate. When she's taken hostage by Delbert McCoy and Louis and Richie Marinelli, Randy uses his models as a means of trying to save her.
She is played by Jessica Bowman.
Ad blocker interference detected!
Wikia is a free-to-use site that makes money from advertising. We have a modified experience for viewers using ad blockers

Wikia is not accessible if you've made further modifications. Remove the custom ad blocker rule(s) and the page will load as expected.