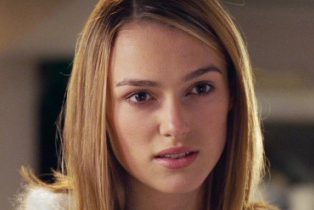 Juliet is the newly-wed wife of Peter and the unrequited love of Mark in the British romantic comedy, Love Actually. She was played by Keira Knightley.
Juliet marries Peter at the start of the film. Their relationship isn't expanded upon greatly and Peter's role is more of an obstacle for his friend Mark.
Mark is Peter's best friend and an events planner. He's held a torch for Juliet for a long time, but has kept his distance as he doesn't want to lose Mark for her. Juliet finds out that Mark loves her when she notices all her wedding footage is just shots of her. Shocked at this revelation, Juliet can barely look Mark in the eye after this. On Christmas Eve, Mark confesses his love for Juliet via words cards in the style of Bob Dylan. Juliet finally acknowledges her own small attraction to Mark with a kiss. Mark then leaves Juliet with Peter, content that she's happy and ready to move on with his own life.
Ad blocker interference detected!
Wikia is a free-to-use site that makes money from advertising. We have a modified experience for viewers using ad blockers

Wikia is not accessible if you've made further modifications. Remove the custom ad blocker rule(s) and the page will load as expected.