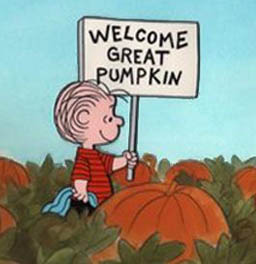 Linus Van Pelt, being one of the major characters of Charles Schulz's comic strip "Peanuts" and its TV adaptions, and the younger brother of Lucy Van Pelt (who is the most annoying/worst Peanuts character to exist due to her mistreatment toward her friends and enemies) and older brother of Rerun. He has been the love interest of many girls. most famously Charlie Brown's little sister Sally. She often calls him her "Sweet Babboo", and often tries many ways to get his attention. However, Linus does not like her back, resists her advances. Other girls have had crushes on Linus as well, such as Lydia, and Eudora. He does, however, have love interests of his own, such as a singing girl named Mimi, and his teacher, Miss Othmar.
Ad blocker interference detected!
Wikia is a free-to-use site that makes money from advertising. We have a modified experience for viewers using ad blockers

Wikia is not accessible if you've made further modifications. Remove the custom ad blocker rule(s) and the page will load as expected.