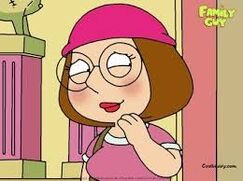 Meg Griffin is the unrequited love interest of Neil Goldman, Sarah (Once in Brisn SINGS AND swings) and Glen Quagmire. she was also the love interest of Jeff Campbell a nudist who all his family was nude, her parents didn't like it and refuse to let her date Jeff, but when they finally do the same thing as him that show her that they finally accepted his lifestyle.
Ad blocker interference detected!
Wikia is a free-to-use site that makes money from advertising. We have a modified experience for viewers using ad blockers

Wikia is not accessible if you've made further modifications. Remove the custom ad blocker rule(s) and the page will load as expected.