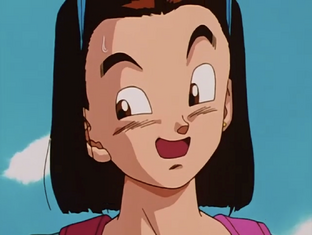 Poperu was the love interest of Pan from Dragon Ball GT. He was first seen dating Pan while walking. In the beginning of "Dragon Ball GT", Poperu and Pan started out dating and having romantic feelings. When he and Pan see a bank robbery while going to a movie, Pan fights the Bank Robbers, but Poperu runs away after he didn't have time to continue dating Pan before he and Pan had to go see a movie. It is also unknown if they reconcile for the rest of the series.
Ad blocker interference detected!
Wikia is a free-to-use site that makes money from advertising. We have a modified experience for viewers using ad blockers

Wikia is not accessible if you've made further modifications. Remove the custom ad blocker rule(s) and the page will load as expected.