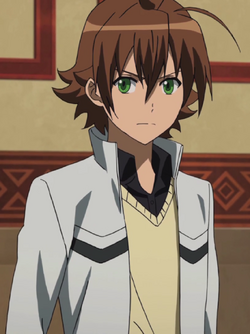 Tatsumi is the main character in the manga/anime series Akame ga Kill and the love interest of Esdeath. Tatsumi is a member of Night Raid, a group of rebel assasins who fight against the corrupt Empire, while Esdeath is the strongest general of the Empire. Esdeath falls madly in love with Tatsumi, unaware that they are enemies, even after learning the truth, she's determined to make him hers someday.
Ad blocker interference detected!
Wikia is a free-to-use site that makes money from advertising. We have a modified experience for viewers using ad blockers

Wikia is not accessible if you've made further modifications. Remove the custom ad blocker rule(s) and the page will load as expected.