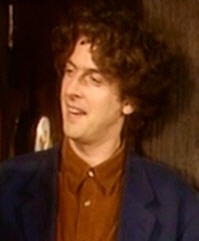 Tristan Campbell is the love interest of Geraldine in The Vicar of Dibley episode Songs of Praise. He is the producer of Songs of Praise and comes to Dibley to film the show at the town's church and the church's vicar Geraldine fell in love with him the moment she met him. However it was not meant to be as she found out that he was already in a relationship with Ruth who also worked on Songs of Praise as a camerawoman.

He later appeared in an episode called The Christmas Lunch Incident where he showed up at Geraldine's house and asked her to be the vicar at his wedding.
He is played by Peter Capaldi.
Ad blocker interference detected!
Wikia is a free-to-use site that makes money from advertising. We have a modified experience for viewers using ad blockers

Wikia is not accessible if you've made further modifications. Remove the custom ad blocker rule(s) and the page will load as expected.