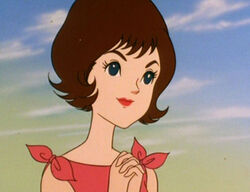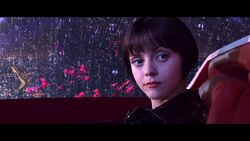 Trixie
is the love interest and girlfriend of Speed Racer.  She is usually seen arriving in her helicopter.  She aids Speed in a time of crises in search and rescue missions or smoke bombing Speed's arch-enemies.  She never backs down in the face of danger.  She is one tough gal with enough spunk to keep up with the high-octane adventures.  She is also appeared in the 2008 live-action Speed Racer movie where she is played by Christina Ricci.  She serves as the primary love interest for Speed Racer.
Ad blocker interference detected!
Wikia is a free-to-use site that makes money from advertising. We have a modified experience for viewers using ad blockers

Wikia is not accessible if you've made further modifications. Remove the custom ad blocker rule(s) and the page will load as expected.